The United Kingdom is planning to restrict international students from bringing immediate family members like spouses and children unless they study "high-value" degrees.
As per a news report published in The Times, only international students studying science, mathematics, and engineering will be able to bring their dependents to the UK.
Foreign students would also be banned from bringing families unless they are studying at a higher level, such as a master's degree or PhD, the report added.
Britain has registered a near-eightfold rise in the number of family members joining foreign students. As per the immigration figures, nearly 5 lakh students were given visas last year. They were accompanied by 135,788 dependants — spouses and children — up from 16,047 in 2019.
Of these, India became the largest source of students with 161,000 students, including 33,240 dependents, coming to the UK last year.
Asylum backlog hit a record high, with more than 160,000 migrants waiting for decisions on their applications, the report said.
However, the report said that the government is yet to take a final decision on this contentious matter.
Home Secretary Suella Braverman has drawn up proposals to reduce the number, which includes shortening the duration foreign students can stay in Britain post their course.
However, according to the Department of Education, the restrictions will bankrupt UK universities, which depend on foreign students for money.
According to estimates, international students add 35 billion pounds a year to the economy.
According to UK-based New Way Consultancy, foreign students and their dependents contributed to the UK economy not just through fees of 10,000 pounds to 26,000 pounds but also via an NHS surcharge of 400 pounds a year for the student and 600 pounds for a dependent.
It warned that curbs on graduate work visas will force Indian students to shift to countries like Australia and Canada, ultimately leading to the end of the student market in the UK.
Source: Economic Times
UKVI have now reintroduced Priority services for new customers applying in the sponsored work routes (including global talent) and for students.
Priority Visa Services for new study and sponsored work applications:
Where available, new customers applying in these eligible routes will now have the option to select PV and SPV appointments as part of their online journey. There is no reduction in the volume of PV and SPV appointments available but please note that PV and SPV services, must be purchased online during the appointment booking process and cannot be purchased in the Visa Application Centre or retrospectively.
Priority Visa Services for new visit visa applications:
The volume of PV appointments available for new visit visa applications continues to be reduced to enable UKVI to process more standard applications and gradually reduce the overall processing time for all customers. Appointment availability for Super Priority services (SPV) for new visit applications will not be reduced, where this service is available.
Both PV and SPV appointments for new visit visa applications can only be purchased online during the appointment booking process and cannot be purchased in the Visa Application Centre or retrospectively.
Priority Visa Services for family applications:
Priority and super priority services for new family applications continue to be suspended. UKVI continue to monitor this, and updates will be provided once these services are ready to be resumed.
Further information:
For more information on priority visa services please visit: Get a faster decision on your visa or settlement application: Applying from outside the UK – GOV.UK (www.gov.uk)
For more information on current visa processing times please visit: Visa decision waiting times: applications outside the UK – GOV.UK (www.gov.uk)
Please note that Priority services are not available in all locations and customers should click here to determine whether their selected application centre offers the service.
You must complete this form before you arrive in the UK. You cannot submit the form until 48 hours before you're due to arrive in the UK.
This is a free service. You do not need to pay another website or business to provide your contact details for you.
You'll need to show your completed form when you arrive at the UK border, either by printing a copy, or showing it on your phone.
The government will use this information to contact you if you or someone you've travelled with develops coronavirus (COVID-19) symptoms.
If you need to self-isolate for the first 14 days after you arrive in the UK, the government will also use the information to check that you're self-isolating.
If you develop coronavirus symptoms
Do not travel if you have coronavirus symptoms.
If you develop coronavirus symptoms when you're travelling to the UK, tell the crew or driver on your plane, ferry, train or bus. They'll tell staff in the airport, port or station, so they can tell you what you should do next when you arrive.
If you're travelling with other people
You and the people you're travelling with must all complete a separate form.
If you're travelling with someone under 18 years old, they do not need their own form if you:
will arrive and leave together
will stay at the same UK address
add their details into your form
If you will enter the UK more than once in 48 hours
You can include multiple journeys in your form if you will enter the UK more than once in 48 hours, for example if you're a haulier or crew member.
Who does not need to complete the form
You do not need to complete the form if you're travelling from one of the following places, and you were there for 14 days or more:
Ireland
the Channel Islands
the Isle of Man
There are other reasons why you might not need to complete the form. Read the list of who does not need to complete the form.
Before you start
You'll need:
your passport details
the name of the airline, train or ferry company you're travelling with
the name of the company organising your tour group – if you're travelling as part of a tour group
your booking reference
the name of the airport, port or station you'll be arriving into
the date you'll be arriving
your flight, train, bus or ferry number
the address you'll be staying at for your first 14 days in the UK
details of someone who can be contacted if you get ill while you're in the UK
If you're travelling by Eurostar or Eurotunnel:
put 'Eurostar' or 'Eurotunnel' when the form asks 'What is the flight number, train service or ship name that you will arrive on?'
provide your scheduled time of departure
Contact the helpline if you need help with completing the form or have questions about self-isolation.
Source: https://www.gov.uk/provide-journey-contact-details-before-travel-uk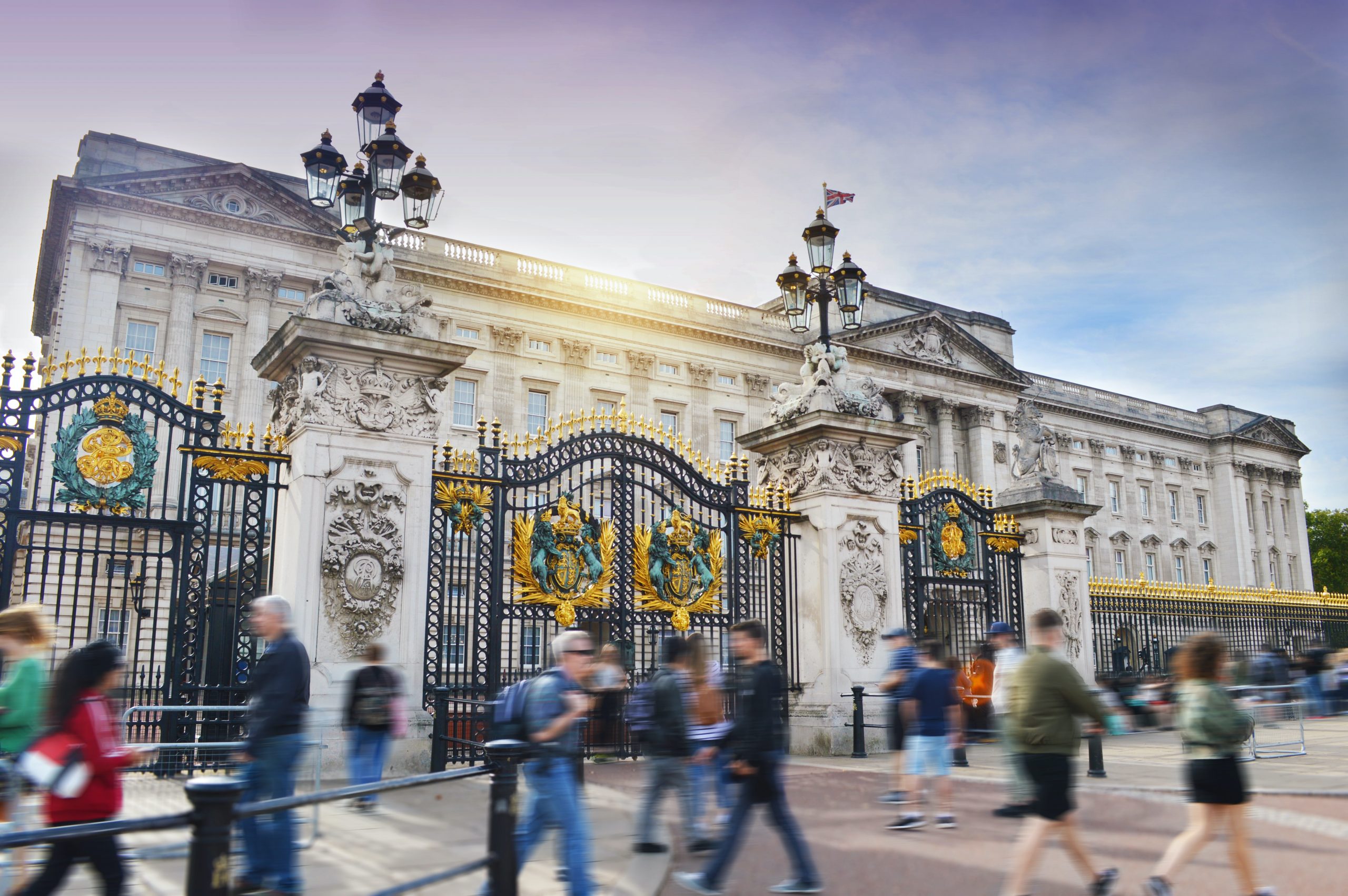 Within its latest immigration update, the UK government has confirmed that the dependants of postgraduate Tier 4 international students who get a post-study work visa from 2021 will "have near full access to the UK labour market and can work at any skill level".
In a statement that provides further details on the government's plans for a new UK points-based immigration system, the Home Office unveiled more details around the graduate route due to launch next year.
"The graduate route will be launched in summer 2021 to provide international students the opportunity to stay in the UK to work or look for work after they graduate," the statement explained.
"Undergraduate and master's degree students will be able to stay for two years under the route, whilst PhD students will be able to stay for three years."
It also explained that graduates "will be able to switch into other routes in line with the wider approach to switching when applying for leave inside the UK", including the ability to switch into work routes if they are able to meet the requirements.
"The graduate route will also increase the attractiveness of the UK's offer to international students, ensuring we remain internationally competitive and assist in our ambition to increase the number of international students in higher education as set out in the International Education Strategy," the Home Office statement continued.
Regarding dependants, the Home Office statement explained that students will be able to bring dependants "if studying at postgraduate level for at least nine months at a Higher Education Provider with a track record of compliance, or if government-sponsored to study a course longer than six months".
"Skilled workers and postgraduate students will continue to have the right to bring dependants," it read, highlighting that a dependant's application must be linked to that of the main applicant.
"In general dependants have near full access to the UK labour market and can work at any skill level."
The statement also revealed that it will be extending the period of time in which a student can apply for permission to come to the UK before the start of their course, from three to six months.
"We will also be removing the study time limit for students studying at a postgraduate level, although students will still be expected to be progressing academically in their studies when making a further application in the UK," it noted.
Source: https://thepienews.com/news/gov-uk-work-rights-for-dependants-of-psw-postgrads/
UK Visa Application Centres in India :
From 6 July UK Visas and Immigration is beginning a phased resumption of services and the following Visa Application Centres in India will be open from the same date.
Ahmedabad
Bengaluru (Global Tech Park)
Chandigarh
Chennai (see note below)
Cochin
Hyderabad
Jalandhar
Kolkata
Mumbai (South)
New Delhi
Pune
Customers who were unable to attend an earlier appointment, will be able to log into their account to book a new appointment. Customers who have completed their application on GOV.UK, but didn't previously book an appointment at the Visa Application Centre, can do so from today.
Customers who wish to visit Chennai Visa Application Centre should return to this page once the local lockdown is lifted, for information on when they will be able to book an appointment.
The remaining Visa Application Centres and Enrolment locations in India will not be open for some time. We will be contacting customers who had previously booked appointments at these centres to arrange for you to complete your application at a different location.
Your safety is our priority, so customers visiting our Visa Application Centres may be asked to observe physical distancing, undergo temperature checks or be required to wear facemasks, subject to local authority guidelines. Please note; customers must have an appointment to visit the Visa Application Centre.
Customers exhibiting COVID-19 symptoms, including fever (higher than 37.3 degrees Celsius), cough or difficulty breathing will be helped to reschedule their application submission for another day and will be advised to seek medical attention at the nearest healthcare facility of their choice.
Please also be aware, that due to restrictions still in place globally, we are not currently able to offer the following services: Super Priority Visa, Priority Visa Service (visit), Priority Visa for settlement or migration Service and Walk-in services.
We strongly advise all customers to purchase Courier Return of their documents, so they do not have to visit the Visa Application Centre again, after a decision is made.
If a decision has been made on your application, and you need to collect your passport from the Visa Application Centre, we will be contacting you to arrange this.
Overseas British Passport Applications
If you're a British national and you wish to renew or apply for a British passport from India; please visit gov.uk/overseas-passports for details on how to do this.
We will continue to monitor the situation and post updates on this page.
There are new rules in place for entering the UK because of coronavirus (COVID-19). Please check the latest information before you travel at gov.uk/uk-border-control.
Thank you for your understanding.
Source: https://www.vfsglobal.co.uk/in/en/news/re-opening-of-selected-uk-visa-application-centres-in-india
As the Education and Universities Ministers of the four countries of the United Kingdom (UK), England, Scotland, Wales and Northern Ireland, we are proud that so many international students choose to study here each year. We are also aware that as thousands of students like you from around the world would usually be considering their next steps, a global pandemic has caused huge disruption to our daily lives.
We want new international students to benefit, as current students do, from a worldclass education from our globally renowned universities and enjoy an unforgettable UK student experience. For this reason, we have worked closely with our universities and are pleased to inform you that they have made, and will continue to make, every effort to enable you to study in the UK next academic year and beyond.
The UK has a highly tolerant, multicultural society, with a rich diversity of cultures, languages, and faiths. International students contribute significantly to this enriching environment – which makes the UK such a brilliant place to study. Our universities consistently do their utmost to ensure international students feel welcome on campuses and beyond; they are clear that everyone with the talent and potential to succeed in higher education has the opportunity to do so, regardless of nationality, ethnic or national origins.
Recruitment for 2020/21 is happening now and our universities are very much looking forward to welcoming you.
UK higher education has a well-established reputation for high quality – our universities are among the best in the world. There are 4 UK providers amongst the top 10 in the world, and 18 providers in the top 100. Our universities also have a outstanding reputation for world-class research, which has been showcased during this global pandemic as many are at the forefront of global efforts to understand the
coronavirus, provide specialist equipment and combat COVID-19.
Our graduates are proven to be among the most desirable in the world. Over 50 serving world leaders have benefited from a British education, and 83% of international graduates surveyed by Universities UK International (UUKi) said their UK degree helped them get their job. A UK education opens doors, wherever you go in the world.
The new Graduate route represents a significant improvement in our offer to international students that will enable you to work, or look for work in the UK, at any skill level for two years after graduation.
The Graduate route will be available to international students who successfully complete their degree at undergraduate level or above at a UK Higher Education Provider with a track record of compliance by summer 2021, or after. International students present in the UK before 6 April 2021 will still be eligible for the two year Graduate route, if you meet the other requirements of the route, even if you begin your course online before travelling to the UK in person. This is a fantastic opportunity for international students that will help you with your first steps into employment after graduation. More information about the Graduate route is available online: https://homeofficemedia.blog.gov.uk/2019/10/14/fact-sheet-graduateimmigration-route/
We are working to ensure that existing processes are as flexible as possible, so that international students who are planning to study in the UK can do so.
We recognise that embarking on a course of study at a UK higher education institution is a significant commitment, which is why we want to reassure international students who are considering study in the UK that they will be able to apply for, and will receive, their Tier 4 visas in good time before commencing their programme of study in the UK.
Despite some COVID-19 disruptions to visa processes and exam timetables, you can still get started with the process. For example, you can familiarise yourself with UK visa requirements and talk to your chosen universities about evidence you may need to supply for a visa application.
We continue to monitor worldwide border, travel and public health restrictions and are resuming normal services as soon as we are able. Some Visa Application Centres have reopened, with more to follow over the coming weeks. We recognise the importance of international students, and as local restrictions lift, and application centres begin to reopen we will look to process applications as quickly as possible.
UK degrees are of a globally high standard and are internationally valuable whatever form they take – whether they are delivered in person or have elements online.
Although admissions processes and modes of teaching might look slightly different this year, the UK's world-class universities are continuing to recruit international students and you are encouraged to apply even if you are unable to travel to the UK to meet usual timelines. Universities will be flexible in accommodating your circumstances where possible, including if you are unable to travel to the UK in time for the start of the academic year. We have seen some fantastic and innovative examples of high-quality online learning being delivered by institutions across the UK, and the sector is already working hard to prepare learning materials for the summer and autumn terms. If you have any questions about course delivery in 2020/21, we encourage you to contact your chosen or prospective universities – who
are best placed to provide you with institution specific information.
The UK Government, which is responsible for higher education in England, has worked closely with the Office for Students, the independent higher education regulator in England, to ensure students are able to continue their studies, receive good quality provision and work towards a degree that they and future employers value. The Office for Students has, released advice which confirms that it will continue to regulate all registered providers in England, regardless of whether their current provision is online or not. In Scotland, the Scottish Funding Council is working closely with the Quality Assurance Agency and Education Scotland to monitor the quality of the student experience. The Higher Education Funding Council for Wales, as the regulator for higher education in Wales, has similarly published a circular which reaffirms its expectations that providers will continue to meet their obligations for quality and standards. This should provide you with the assurance that the quality of a UK qualification will continue to be internationally valuable whether delivered face-to-face or online or in blended form. A recent survey of UK Universities found that 97% of universities surveyed are planning to provide some form of in-person teaching (in small groups) at the start of term, with 87% stating they will offer in-person social opportunities.
The UK cares immensely about the health and wellbeing of international students, and ensuring they are safe is our number one priority.
We would like to reassure you that all governments across the UK are adhering closely to the most up to date scientific advice and guidance, which is available publicly online. As this changes, our advice has, and will continue to change to match the level of the threat of the virus.
To keep number of transmissions in the UK as low as possible, and to protect UK residents and international students in the UK, all international arrivals are now required to supply their contact and accommodation information and self-isolate in their accommodation for fourteen days on arrival into the UK. We have been clear that universities are responsible for, and must support their students on arrival to the UK. We are proud that UK universities are already demonstrating how seriously they are taking this responsibility, in ensuring that their students are safe and well cared for both upon arrival and for the duration of their stay.
These measures will be reviewed regularly, to ensure they are in line with the latest scientific evidence and remain effective and necessary. International students should not worry – we are working with universities to ensure that you know what to expect before you travel to the UK and are welcomed and supported on arrival by your chosen university.
It is now also a legal requirement to wear a face covering on public transport in England and from 22 June will also be mandatory in Scotland, and across the UK you are encouraged to wear a face covering in other enclosed public spaces where social distancing is not possible and where you will come into contact with people you do not normally meet. The UK government has published the essential health and safety requirements that apply to Personal Protective Equipment (PPE) used in the UK, and clear guidance on appropriate PPE, which is consistent with World Health Organization guidance for protecting from COVID-19. Further information on this, and staying safe outside your home can be found online: https://www.gov.uk/government/publications/staying-safe-outside-your-home/staying-safe-outside-your-home
The UK is immensely proud of its amazing National Health Service (NHS). From the very start of the pandemic we have been clear that our priority is to safeguard the health, safety and wellbeing of all students – including international students – in the UK. In addition to support from their universities, NHS services are available to both domestic and international students. International students will always be able to access treatment that clinicians consider is immediately necessary or urgent at no upfront cost. No charges apply to testing for coronavirus, and as an international student in the UK, you will also be able to access specific COVID-19 advice through a new COVID-19 online service www.111.nhs.uk/covid-19.
The UK's former universities minister, Jo Johnson, has recommended doubling the duration of the post-study work visa from two to four years among a range of measures that would help the UK higher education sector overcome the shocks of Covid-19 and Brexit.
He also wants the UK to double the number of Indian students the country attracts by 2024.
In a report published by the Policy Institute at King's College London and the Harvard Kennedy School, Johnson warned that the anticipated 50-75% drop in international students as a result of coronavirus would expose "real vulnerabilities" in university finances.
The brother of prime minister Boris Johnson said universities have long been tied down by "bureaucracy, obsessions with poorly-crafted immigration targets and petty rules", pointing out that the UK's international student numbers rose by just 0.3% in 2016 and 0.9% in 2017.
To overcome this, Johnson recommends that the government recommit to existing 2030 exports targets outlined in the International Education Strategy – and create an additional goal for the UK to be the number one study destination worldwide after the US.
"For many years, the top three destinations for international students have been the United States, the United Kingdom and Australia. But recently global student mobility has begun to shift," he wrote in the report.
"The UK's market share declined in 17 out of the world's 21 top sending countries between 2010 and 2017.
"By contrast, Australia has now seen steady year-on-year growth of around 14% and might soon catch up with the UK in terms of total overseas numbers if it has not done so already."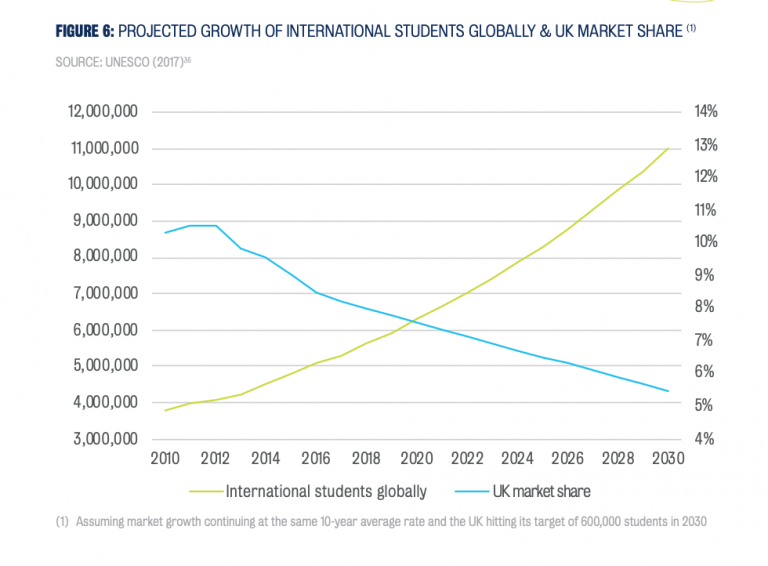 Source: Universities open to the world report
To maintain its foothold as a top student destination, Johnson said that it is vital to send a clear signal that Britain is open and welcome, with a "best-in-class student visa offer".
To achieve this, he said, the government should "turbocharge" the competitiveness of the UK visa offer with the doubling of post-study work visas from two to four years.
He also suggested that the UK should seek to rebalance its mix of international students coming by doubling Indian student numbers by 2024.
Johnson acknowledged that the UK has made strides in appealing to Indian students after a steep decline following the removal of the PSW visa in 2012.
The government should take heed of the fact that the number of Tier 4 study visas for Indian students increased 136% to almost 50,000 in the year to March 2020, he counselled.
He added that reversing the Home Office's "continued and deeply unpopular" exclusion of India from its low-risk Tier 4 visa list – which allows students from China and certain other countries a streamlined visa process – should also be a priority.
"The UK is in a good position to take market share from the US in India and a further improvement in the post-study work offer would help the sector overcome new concerns about studying in the UK that have arisen in the wake of Covid-19," he said.
"A Tier 4 visa that promises four years of post-study work rights will be of huge advantage to the UK in India, where students are particularly sensitive to this opportunity."
Among his other recommendations, Johnson – who was appointed chairman of the advisory board to ApplyBoard in February – also wants to re-focus the British Council on education promotion and build a StudyUK alumni network to "leverage its international alumni".
"International education is one of the UK's few globally competitive sectors," said Johnson in a statement.
"The moment has come to ensure that the UK's great universities can play their full part in this next chapter of Britain's engagement with the world beyond its shores."
When asked if the UK was too reliant on China, in an interview with BBC Radio 4, he commented that beyond a focus on India, "I recommend we increase significantly the number of students from other key countries such as Nigeria and Malaysia to rebalance the mix."
Asked if brother Boris was receptive to Johnson's agenda, he replied, "He's a strong supporter of international students and always has been.
"He's got the report. He's received it. And, you know, I'm sure he'll be getting round to reading it as and when he has a chance."
Laura Rettie, vice president of global communications at education consultancy Studee commented: "Brexit and now the pandemic has been the perfect storm, plunging many [universities] to the brink of collapse.
"The government must offer support to keep them afloat – time is of the essence as UK universities slide further down the rankings."
Source: https://thepienews.com/news/uk-should-double-duration-of-psw-visa-to-recover-he-sector-says-former-minister/
The UK Home Office has confirmed that international students will remain eligible for post-study work rights upon graduation if they begin or continue their studies online in the 2020/21 academic year.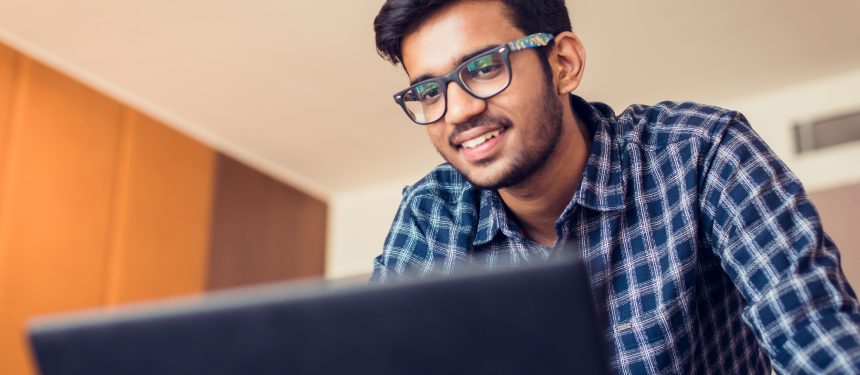 The news will be welcomed by those working in universities and key stakeholders advocating for the UK to come out fighting to maintain its market share of international students.
International students will still be eligible to access the graduate immigration route as long as they are in the UK by April 6 and complete the final semester of their studies in the UK.
"If students are required to either continue their current studies or commence a new course by distance or blended learning due to Covid-19, they will still be eligible to switch into the Graduate route on a concessionary basis if they spent some time studying outside the UK," states the guidance.
Among those calling for clarity were sector bodies UUKi, UKCISA and BUILA, which had outlined a series of measures required to "kickstart the recovery" of the sector.
These included ensuring online study does not disqualify students from Graduate Route: "students who study part of their course online and spend less than 11 months in the UK as a result, should not miss out on the Graduate Route", said the position paper.
The graduate route was announced in September 2019, planned to come on stream as the UK adjusts its immigration system and formally leaves the European Union.
"This is a long awaited and overdue announcement from the government and is desperately needed to help institutions deliver as much as possible from a pipeline that was looking so promising just a few short months ago," commented Gary Davies, PVC for student recruitment and business development at London Metropolitan University.
"The delay in the announcement is ensuring that students are seriously considering other options."
Davies also called for further guidance from UKVI: UK sector bodies are calling for the UK to extend the window for making visa applications to six months from the current three to give students confidence that they will have a valid visa when they travel to the UK.
"It would also have a similar impact to have UKVI update their guidance ahead of the end of next month. Our future students are making decisions now, we need confirmation now," said Davies.
The closure of embassies and language testing centres have caused widespread global concern about delays in processing affecting the plans of thousands of students.
Post-study work visa offerings play a vital role in attracting and retaining international students, with the UK seen to have lost market share since work rights were rescinded several years ago.
IDP Connect has also shared student search data indicating that since Canada confirmed the same rules on online study not impacting post-study work rights, there had been an uptick in corresponding search requests for Canada on their platform.
Australia's Phil Honeywood of IEAA has also spoken of an expectation that Australia will follow suit, although international students are also being prioritised as international arrivals.
In the same week as the Home Office clarified rules in updated Tier 4 guidance, former UK universities minister Jo Johnson called for the government to double the length of the UK post-study work visa from two to four years to help the sector overcome the double shock of Covid-19 and Brexit.
UUKi, UKCISA and BUILA also want delayed implementation of visa system in Europe to January 2022 to avoid imposing new barriers for EU students.
Source: https://thepienews.com/news/uk-confirms-post-study-work-stands-if-onshore-by-april-21/
London: Britain's new visa system, which toughens entry requirements for non-English speaking migrants but makes it easier for skilled workers, has been welcomed as "great news" for Australians.
The strict new rules, aimed at ending the private sector's reliance on "cheap labour", are intended to come into effect next year when Britain formally leaves the EU and the free movement system.
Under the Conservatives' long-promised "point-based" immigration system, which it claims to have modelled on Australia's scheme, Australians and other non-EU citizens will be treated equally.
Under the EU's free movement rules, all Europeans, including unskilled and non-English speaking migrants from EU countries, have been able to live and work in the UK while Australians have faced tougher barriers because of the government's commitment to lowering overall migration.
People who want to work in the UK will need to earn 70 points to qualify for a visa.
They will need to prove they have a job offer from a sponsor, that the job is skilled and that they speak English to a certain level.
The job must pay a minimum of £25,600 ($49,689) which is below the old threshold of £30,000 which is roughly equal to the UK's average salary of £30,353 ($58,957) according to Britain's Office for National Statistics. Exceptions will be made for people applying to fill shortages, for example in the health sector as well as for those who have PhDs.
It is estimated the system would disqualify around 70 per cent of the existing EU workforce.
Elizabeth Ames from the Britain-Australia Society said the level playing field was good news for Australians hoping to forge a career in the UK.
"Today's announcement of the new British visa system is great news for Australians looking to live and work in the United Kingdom," Ames said.
"By creating a level playing field for all applicants worldwide, it ensures that talented Australians will be able to come and contribute to the United Kingdom, further cementing the already strong links between our two countries."
In Britain, the changes were strongly criticised as too tough and harmful to the economy.
The Home Secretary Priti Patel conceded that even her own mother, from Uganda, would not have been welcome under the changes.
"This isn't about my background or my parents," she said when confronted with the proposition on London talkback radio station LBC.
"This is a very different system to what has gone on in the past and don't forget this is a points-based system based on the labour market."
"We are not changing our approach to refugees and asylum seekers, which is very different to a points-based system for employment," Patel said.
The Home Office told business to adapt to the new system and stop relying on "cheap, low-skilled labour".
Carolyn Fairbairn from the CBI said the private sector was resilient but the changes posed a challenge.
"This can be adapted to overtime, businesses are very resilient and they will adapt but the fact that this new system is coming in at the end of this year…very challenging," Fairbairn told Britain's Sky News.
Source: theage.com.au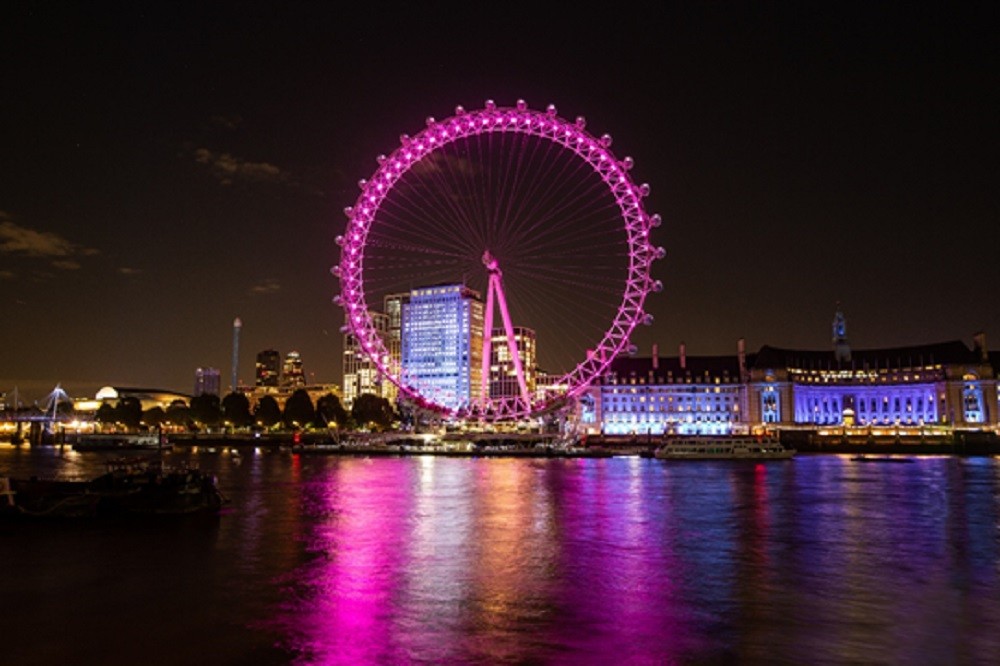 According to newly released data from the UK's Higher Education Analysis Agency (HESA), Indian students take up the third spot after China and US in the London overseas student market. The rise in India's position comes at the cost of Italy which slipped down to fourth place, followed by France in fifth place.
The number of Indian students in London has risen by 34.7 percent in 2018-19, marking the largest numbers since 2011. The data, which was revealed on Wednesday, shows India has climbed back to the third position from its fall to the fourth position three years earlier.
According to the stats, 25,650 students in London's international student market are from China. The US is in second place with 7,460 students followed closely by India in third place with 7,158 students. The total international student numbers at London's universities in 2018-19 was 125,035, up by 5.8 per cent from the year before.
The Mayor of London's official promotional agency London and Partners said "Applications may have been encouraged by the recent reintroduction of the two-year post-study visa for international students by the UK government, allowing overseas graduates a longer period of time to look for employment after their studies."
Source: SI-UK
Powered by