We have Helped 5000+ Students So Far.
Begin your Study Abroad Journey Now.
Success Stories - Students Speak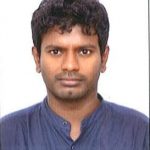 Mahesh Reddy Sama
I got my visa for Canada, this is the best consultancy for the best guidance and the way of giving a response even after office hours is good. Thank you impel for your patience… College Name: LaSalle Colleg Montreal Course Name: Information Technology Programmer Intake: Jan 2019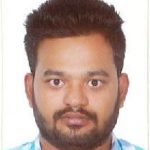 Nipun Vemula
I have applied for Canada through Impel overseas. I got admit from Conestoga college in just a few days and they took care through my visa process and finally I got my visa. It was really a smooth process from impel. College Name: Conestoga Course: Mobile Application Development Intake: Jan 2019

Mohd Mattenuddin
I am very thankful to Impel overseas for helping me to get my student visa for Australia and special thanks to my counselor for her help. Impel Overseas Professional guidance helped me through every stage of the process right from Application till Visa and put a lot of hard work, it would not have been possible to secure Visa without the professional help, thanks to Impel Overseas for making my dream come true
University: Central Queensland University Course: Master of Information Technology Intake: July 2017

Harish Anand Omkar
Impel has been instrumental in successfully helping me achieve my dream, shape up my career and to get to my aim of pursuing my education in CQU, Australia. The regular updates on the process stage were especially very helpful.
University: Central Queensland University Course: Master of Information Technology Intake: July 2017

Anand Swaroop
I did not know Impel was a huge and professional organization until I stepped in. they have made my dream come true.  In one sentence I would say Impel is very helpful very satisfactory and very ethical."

Nallappa Ajitha
U.K is known for having for one of the best education systems in the world.Doing masters from U.K will give me an international exposure as well as the industrial led with more of a practical approach.I would like to thank each and every one at Impel as they have given me the proper advice right from the selection of university till i got my visa.I would once again thank all the staff memebers for their support

Shiva Sankar Goud Nakka
I will be grateful and very much thankful to Impel because of Professional advice, good feedback, instant updates at each and every moment in the process of getting the admission and also in the process of getting the UK VISA very fast without any difficulties.

Pakalapati Arjun Raju
I have chosen Impel overseas consultancy because as I  got a lot of support and the information given by the counselor is very informative and apt.The course which I have selected will boost my career prospects and also deals with the real life situations.

Venu Gopal Acha
First, I would like to thank Impel Overseas, who helped me a lot and made my VISA process very easy and the response was very good.This made me UK VISA very easy and my dream come true. Finally, I will be very grateful to IMPEL OVERSEAS CONSULTANTS for the excellent cooperation and suggestions.

Raghavendar Rao
I really thank Impel Overseas, who helped me through out the processing for my UK visa.  Impel guided me in all aspects which I am not aware of and without any hesitation, the staff of Impel Overseas has given me a great support which in turn gave me a great result. Once again I thank all the staff members Impel, all my friends who helped me directly and indirectly for getting my visa.Thank You very much.