The UK Home Office has confirmed that international students will remain eligible for post-study work rights upon graduation if they begin or continue their studies online in the 2020/21 academic year.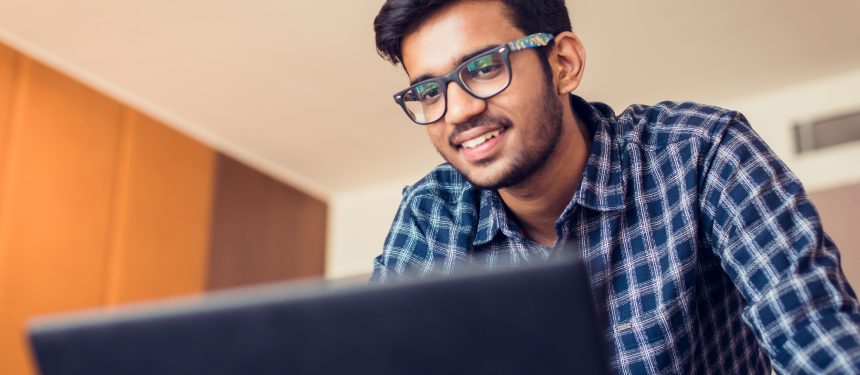 The news will be welcomed by those working in universities and key stakeholders advocating for the UK to come out fighting to maintain its market share of international students.
International students will still be eligible to access the graduate immigration route as long as they are in the UK by April 6 and complete the final semester of their studies in the UK.
"If students are required to either continue their current studies or commence a new course by distance or blended learning due to Covid-19, they will still be eligible to switch into the Graduate route on a concessionary basis if they spent some time studying outside the UK," states the guidance.
Among those calling for clarity were sector bodies UUKi, UKCISA and BUILA, which had outlined a series of measures required to "kickstart the recovery" of the sector.
These included ensuring online study does not disqualify students from Graduate Route: "students who study part of their course online and spend less than 11 months in the UK as a result, should not miss out on the Graduate Route", said the position paper.
The graduate route was announced in September 2019, planned to come on stream as the UK adjusts its immigration system and formally leaves the European Union.
"This is a long awaited and overdue announcement from the government and is desperately needed to help institutions deliver as much as possible from a pipeline that was looking so promising just a few short months ago," commented Gary Davies, PVC for student recruitment and business development at London Metropolitan University.
"The delay in the announcement is ensuring that students are seriously considering other options."
Davies also called for further guidance from UKVI: UK sector bodies are calling for the UK to extend the window for making visa applications to six months from the current three to give students confidence that they will have a valid visa when they travel to the UK.
"It would also have a similar impact to have UKVI update their guidance ahead of the end of next month. Our future students are making decisions now, we need confirmation now," said Davies.
The closure of embassies and language testing centres have caused widespread global concern about delays in processing affecting the plans of thousands of students.
Post-study work visa offerings play a vital role in attracting and retaining international students, with the UK seen to have lost market share since work rights were rescinded several years ago.
IDP Connect has also shared student search data indicating that since Canada confirmed the same rules on online study not impacting post-study work rights, there had been an uptick in corresponding search requests for Canada on their platform.
Australia's Phil Honeywood of IEAA has also spoken of an expectation that Australia will follow suit, although international students are also being prioritised as international arrivals.
In the same week as the Home Office clarified rules in updated Tier 4 guidance, former UK universities minister Jo Johnson called for the government to double the length of the UK post-study work visa from two to four years to help the sector overcome the double shock of Covid-19 and Brexit.
UUKi, UKCISA and BUILA also want delayed implementation of visa system in Europe to January 2022 to avoid imposing new barriers for EU students.
Source: https://thepienews.com/news/uk-confirms-post-study-work-stands-if-onshore-by-april-21/