Fully vaccinated eligible visa holders can come to Australia without needing to apply for a travel exemption from December 1.
The move opens the door for tourists, backpackers, skilled migrants and international students to fly in for summer.
Japanese and Korean citizens who have been double-jabbed can also visit Australia from the same date without needing to quarantine, Prime Minister Scott Morrison announced today.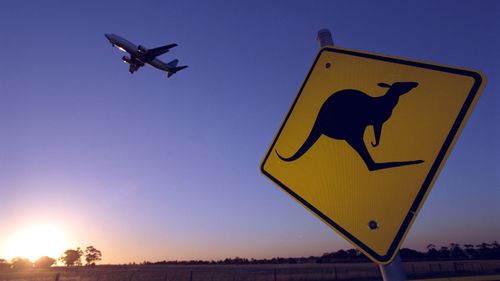 Anyone hoping to visit Australia must be fully vaccinated and return a negative PCR test within three days of departing for Australia.
Because of the different rules in each state and territory, only New South Wales, Victoria and the Australian Capital Territory will allow travellers to fly in without quarantining.
Australia's safe travel bubble with Singapore opened yesterday.
Mr Morrison said the return of skilled workers and students to Australia is "a major milestone".
He also claimed Australians could look forward to the Christmas and holiday season in a way that "few around the world can".
Earlier, speaking on Today, Treasurer Josh Frydenberg said reopening borders to 200,000 visa holders would be a real boost to Australia's economy.
Employers have complained of a shortfall in workers across a variety of sectors after Australia locked out the world for 18 months, when the pandemic began in early 2020.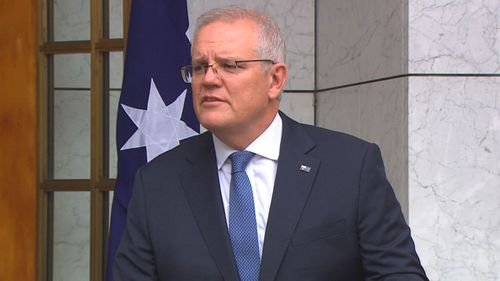 Yesterday, Australia ticked past the key milestone of 85 per cent double vaccinated for adults aged over 16, triggering the final phase of its reopening strategy.
According to Australian Bureau of Statistics figures, international education contributed a whopping $37.6 billion to the Australian economy in 2019.
Source – https://www.9news.com.au/national/australia-borders-open-to-international-students-skilled-migrants-after-covid-19-lockdown/f2322bc4-f6ef-40b4-8055-2015c257589d?ocid=Social-9NewsM
Short on time? Here are the highlights:
Most Australian states and territories have now announced student return pilots or broader plans to welcome back international students
Quarantine and testing requirements vary from state to state, as does the expected timing and pace of student returns
There has been a flurry of announcements from Australian states and territories in recent weeks. New student return pilots have been approved, and we now see a variety of timelines and arrival protocols in place for incoming students in the coming months.
If, like us, you have struggled to keep on top of the latest developments, we hope the following summary will be helpful. This information is current as of our publication date on 17 November and we will update this post with any further significant developments going forward.
Before we begin, a few other important items for context.
First, the Australian academic year – for higher education institutions – is generally structured around two semesters, beginning in February or March (depending on institution) and July and August. The Australian K-12 system follows a schedule of four terms beginning in January, April, July, and October.
Second, the Australian government has expanded its list of approved COVID vaccines in recent months. As of 17 November, the vaccines approved by Australia's Therapeutic Goods Administration (TGA) are:
Comirnaty (Pfizer)
Vaxzevria (AstraZeneca)
Covishield (AstraZeneca)
Spikevax (Moderna)
Janssen-Cilag (Johnson & Johnson)
Coronavac (Sinovac)
BBIBP-CorV (Sinopharm) (for 18-60 years old)
Covaxin (Bharat Biotech)
In order to be considered fully vaccinated, incoming travellers must have had two full doses at least 14 days apart (or one dose of the Janssen-Cilag/Johnson & Johnson vaccine), and must have completed their course of vaccination at least seven days before arriving in Australia.
Finally, vaccination rates within Australia, which had been lagging behind earlier this year, are beginning to increase more quickly. As of mid-November 2021, roughly 70% of eligible Australians are fully vaccinated against COVID-19.
With that foundation in place, here is a summary of the current student return plans for states and territories.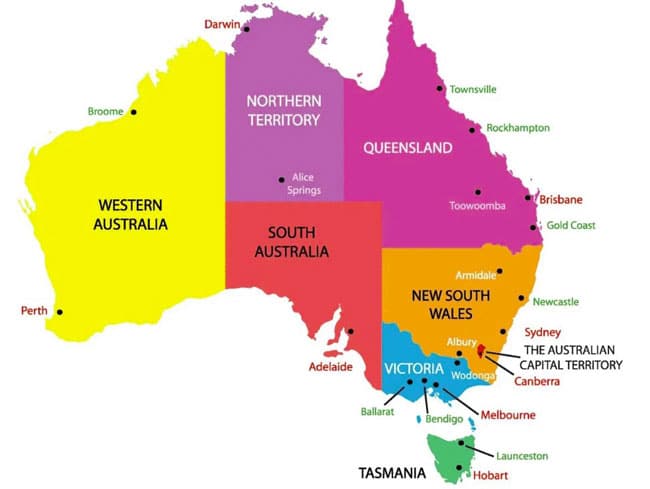 Australian Capital Territory
Capital city: Canberra
The Australian Capital Territory (ACT) announced on 22 October that it would welcome back fully vaccinated, international higher education students for the start of the 2022 academic year.
Returning students will need to follow all Australian government vaccination and testing requirements but will not be required to quarantine.
"It is great to have clarity about arrangements in the ACT and to know that as soon as the borders open our students can come straight home to campus," said Brian Schmidt, vice-chancellor of The Australian National University (ANU). "We will continue to work with the Commonwealth on arrangements to open the borders to students as soon as Australia safely can."
New South Wales
Capital city: Sydney
The New South Wales (NSW) government announced on 12 November that vaccinated students will be allowed to return to the state without quarantine.
The first chartered plane of returning students under the NSW International Student Arrivals Pilot Plan will touch down in Sydney on Monday, 6 December. That flight will carry about 250 students from over 15 countries, including Indonesia, Singapore, Vietnam, South Korea, China, and Canada.
"This is a significant milestone in our roadmap to recovery and I can't wait to welcome back such an important part of our community," said Premier Dominic Perrottet. "They don't just make a significant contribution to our economy, but international students play a role in our culture and contribute to our community and lifestyle."
Queensland
Capital city: Brisbane
On 26 October, Queensland's Minister for Tourism, Innovation and Sport, Stirling Hinchliffe, announced the state will welcome back international students in early 2022. All incoming students will be required to complete a two-week quarantine at a designated facility.
The first phase of the Queensland Student Arrivals Plan will see continuing students from universities in the state return to complete their studies. The plan prioritises those studying medical, medical research, and allied health disciplines. The state anticipates a phased approach with eligibility criteria for education providers and students, and the number of places, expanding at each phase.
"While remote learning has made it possible for students to continue Queensland university studies from their home countries, we recognise it isn't a sustainable, long-term substitute for to face-to-face tutorials and practical experience. We also know international students make an important contribution to the culture of Queensland cities and our regions." said Minister Hinchliffe.
South Australia
Capital city: Adelaide
The South Australian government has announced that the state will welcome fully vaccinated domestic and international arrivals (including international students) with no quarantine period once 90% of South Australians (aged 12+) are fully vaccinated.
It is expected that the 90% target will be reached in late December 2021.
Study Adelaide is providing regular updates and additional background on its website.
Tasmania
Capital city: Hobart
Tasmania has also announced its roadmap to reopen, with all vaccinated international travellers able to enter without quarantining from 15 December. All arriving travellers must provide a negative COVID-19 test.
Victoria
Capital city: Melbourne
Victoria has also approved a safe student return pilot, for which students will be required to complete a 14-day quarantine. The first charter flights with returning students are expected in December 2021.
Western Australia
Capital city: Perth
The state government has announced that Western Australia (WA) will welcome back fully vaccinated international students in time for the start of the new academic year in February 2022.
The official reopening date will be set once Western Australia achieves an 80% double vaccination rate, which is expected to occur in December 2021.
In the meantime, Education Minister Sue Ellery has confirmed that the government anticipates a reopening date in late January or early February 2022, which would "allow eligible international students to arrive in time for Semester 1 2022 or to commence any required English language tuition or other preparatory courses before Semester 2."
Northern Territory
Capital city: Darwin
International Education Minister Nicole Manison announced this month that the territory is preparing a plan for approval by the national government. If confirmed, the plan will see chartered flights landing returning students in the territory in January 2022.
"International students are a massive contributor to the territory economy, with each student contributing an average of AUS$40,693 each year," the minister explained to ABC News. "By facilitating a pathway for international students to return to the territory and to Australia, we are helping to diversify the economy, grow our population, and support local jobs."
Source: – https://monitor.icef.com/2021/11/australia-an-overview-of-international-student-return-plans/
The Morrison Government is making a number of changes to student visa arrangements to ensure Australia remains a priority destination for international students as we emerge from the COVID-19 pandemic.
International students are extremely important to Australia and our economy, contributing $40 billion annually and supporting 250,000 jobs. Many also go on to become great Australian citizens.
While the closure of our international borders has been critical to our success in slowing the spread of the coronavirus, and Australia has been a leader in this regard, it has presented challenges to the education sector and students, both here and offshore.
These five visa changes will ensure international students are not worse off due to the coronavirus pandemic and that Australia remains competitive with other countries.
The changes include:
The Government will recommence granting student visas in all locations lodged outside Australia. This means when borders re-open, students will already have visas and be able to make arrangements to travel.
International students will be able to lodge a further student visa application free of charge, if they are unable to complete their studies within their original visa validity due to COVID-19.
Current student visa holders studying online outside Australia due to COVID-19 will be able to use that study to count towards the Australian study requirement for a post-study work visa.
Graduates who held a student visa will be eligible to apply for a post-study work visa outside Australia if they are unable to return due to COVID-19.
Additional time will be given for applicants to provide English language results where COVID-19 has disrupted access to these services.

Acting Minister for Immigration, Citizenship, Migrant Services and Multicultural Affairs Alan Tudge said the changes provide assurance to international students already in Australia and those who haven't been able to travel due to COVID-19 border closures.

"These measures back the international education sector – our fourth largest export sector – and will assist its recovery," Mr Tudge said.

"In making these changes, we have been guided by the principles that the health of Australians is key, but that international students should not be further disadvantaged by COVID-19.

"We are a welcoming nation with a world-class education system and some of the lowest rates of COVID-19 in the world. Students want to study here and we want to welcome them back in a safe and measured way when it is safe to do so.

"Doing so will not only support the education sector, it will also have flow-on effects for many local communities and businesses, including accommodation services, tourism, hospitality and retail."

Minister for Education Dan Tehan said the changes would give international students confidence in their visa arrangements so they can make plans to study in Australia when it is safe to do so.

"Our remarkable efforts in controlling the spread of the virus mean we can begin to welcome back international students in a COVID safe way once state borders re-open and face-to-face learning resumes," Mr Tehan said.

"As well as supporting jobs, international education builds our connection to the rest of the world and supports a number of critical industries like health, aged and disability care."

The Government has previously relaxed work restrictions for international students working in the health, aged and disability care sectors during the COVID-19 pandemic. It has also been flexible in cases where the COVID-19 pandemic has prevented international students meeting their visa conditions, such as not being able attend classes in person.

Source: Australian Government – Department of Home Affairs
The Federal Government will allow international students back into the country in a "pilot basis" from next month, as Australia's higher education industry looks to recover from a double hit of travel restrictions and accusations of racism.
Prime Minister Scott Morrison announced the pilot plan after a National Cabinet meeting in Canberra, with international students to be able to enter the country but only on "pre-approved plans" for "particular institutions".
The particular universities were not specified, however Mr Morrison did single out the ACT in his statement — home of The Australian National University (ANU).
"There's still a lot of work to do and that needs to get in place," he said.
"We've received some very, I think, well thought-through proposals from states as to how this can be done.
"This is something that I'm sure we would all welcome happening again, but it has to be done with the appropriate quarantine entry arrangements and biosecurity, and all of those matters [are] being addressed."
The university sector has been lobbying behind the scenes for what's known as a "secure corridor framework" where students could return in yet-to-be-determined numbers subject to strict health checks and with the cooperation of the aviation industry.
The higher education sector cautiously welcomed Friday's announcement, which comes after a major lobbying effort from the sector on behalf of international students, which make up as much 30 to 40 per cent of some university's admissions.
Universities Australia chief executive Catriona Jackson described the pilot plan as a "sensible approach".
"Universities Australia has been talking to the Federal Government about an overarching framework for a safe return for some time," she said.
"It is good to see progress today with specific pilot proposals under consideration."
ANU Vice-Chancellor Professor Brian Schmidt said the university was "looking forward to welcoming our students back to Canberra".
"We've missed them and it's been tough on them being away from the city and campus."
The Australian Bureau of Statistics estimates Australia's higher education sector generated a record $15.9 billion in international student tuition fees in 2018-19.
It is estimated that, Australia-wide, revenue for universities will drop by $3 billion this year.
China storm continues
The announcement comes amid a diplomatic storm with China, a country that makes up 27 per cent of all international students into the country.
This week China's Education Bureau took the rare step of warning Chinese students about studying in Australia because of "racist incidents" during the coronavirus pandemic.
The notice also warned students that coronavirus still presented a risk if they planned to resume their studies overseas.
Responding to the accusations of racism and the ensuing diplomatic storm with China, the Prime Minister said Australia had done "nothing to injure" its relationship.
"What Australia will always do is act in our national interests in accordance with our values," he said.
"We'll do so consistently and with consistency, and we will respect that comprehensive strategic partnership.
"And when it comes to our record of multiculturalism, of freedom of religion, of liberty, treating everybody equally — I'm happy to stack Australia's record up all around the world."
Source: https://www.abc.net.au/news/2020-06-12/morrison-international-students-back-in-july-amid-china-racism/12349422
Apply Online @ https://www.impeloverseas.com/students-corner/apply-online/
The Post-study Work stream of the subclass 485 visa is for international students with eligible qualifications, regardless of their field of study. You must have also met the Australian study requirement within the past six months, which means:
your course is CRICOS-registered
you successfully completed all course requirements
your study was in English
you completed your study over at least two academic years (92 weeks)
you were physically in Australia for at least 16 calendar months to complete the study
you held an Australian visa that allowed you to study
Qualifications
The qualification that you have completed must be an eligible degree. This means a:
bachelor degree
bachelor (honours) degree
masters by coursework degree
masters (extended) degree
masters by research degree
doctoral degree
If you have studied a standalone diploma or trade qualification, you are not eligible eligible to be granted a visa in this stream.
The New South Wales government has announced that it will fund temporary crisis accommodation for international students who are facing hardship due to Covid-19. The $20m relief package will include a temporary housing scheme and student support services.
Minister for Skills and Tertiary Education Geoff Lee said helping international education meant helping the whole state of NSW.
"International students are an integral part of our communities and our economy," Mr Lee said.
"Thousands of families around the state depend on the sector – whether through direct employment, homestays or other services.
"The package includes a temporary housing scheme, targeted at students in genuine need and delivered through approved student accommodation or homestay providers.
"It also provides increased support via the International Legal Service NSW, making available 50,000 free subscriptions to the multilingual My Legal Mate student app".
A new 24/7 international student support service, through the NSW Government COVID-19 hotline (13 77 88), will offer free advice and information about other measures, including the moratorium on rental evictions and medical, mental health, legal and emergency support.
Mr Lee said international students make a huge contribution to NSW and deserve a helping hand.
"Many have lost their part-time jobs, are unable to return to their home countries and do not qualify for Commonwealth Government support programs," he said.
"The additional support being announced today complements efforts of our education institutions, highlighted by a combined $180 million commitment from NSW universities for their international and domestic students."
Council of International Students Australia (CISA) president Ahmed Ademoglu welcomed the announcement.
"We are pleased to see the NSW Government focus on crisis accommodation for vulnerable international students, which is something that we as an association have been calling for," Mr Ademoglu said.
Source: https://www.nsw.gov.au/news/nsw-government-supporting-international-students-through-covid-19
The federal government has confirmed it will consider exempting international students from Australia's travel ban as early as July.
Prime Minister Scott Morrison revealed a national three-stage framework out of coronavirus restrictions on Friday that opened the door for overseas-based students to return to Australian universities.
While specifics around the exemption have not been outlined, Mr Morrison said it would only be done if strict quarantine restrictions were met.
"Issues of international students, you'll note that it does come into the third step of the plan, that is a possibility," he said.
"We are open to that, and we would be working with institutions to see how that could be achieved.
"But it must be done according to those strict quarantine restrictions and how that's done, and how those costs are met."
At least 10 per cent of international students enrolled at Australian institutions are stuck overseas with the industry worth $40 billion a year to the economy.
Australian universities are expected to record large losses as a result of forced campus closures and border restrictions.
The international education lobby has been pushing for an exemption to travel bans for international students.
"Clearly without any international students coming into the country, Australia's fourth-biggest industry is in a major crisis," International Education Association of Australia CEO Phil Honeywood said.
National COVID-19 Coordination Commission Chair Nev Power stressed the importance of rebooting education as quickly as possible and suggested the possibility of university-funded charter flights to bring overseas students back to Australia.
"There is an opportunity for the universities to work with the government to provide safe processes … expedite those visas, get those international students back here as quick as possible," Mr Power told the Australian Financial Review.
"We'll need to put quarantine provisions in. We'll need to make sure that unis are reconfigured to incorporate safe practices. But that way we can accelerate that because right now, this academic year, you could have them back."
However, the uncertainty faced by international students has left many considering if it is worth committing to another semester in Australia.
Belle Lim of the Council of International Students Australia said some students were choosing to defer their studies.
"The next semester is starting soon, some of them have received a conditional offer but they don't know if they should take it," she said.
"They don't know if they can come back to Australia in time."
The peak body for Australian universities insists any rush for a return to face-to-face teaching will need to meet strict medical guidelines.
"The health of our student and staff body is always the number one priority," Universities Australia CEO Catriona Jackson said.
"None of this happens if we don't get the OK to do so from health authorities."
Source: https://amp-sbs-com-au.cdn.ampproject.org/c/s/amp.sbs.com.au/v1/article/scott-morrison-opens-the-door-for-international-students-to-return-to-australia/fd09138c-1865-4585-b467-b7d0a26824d9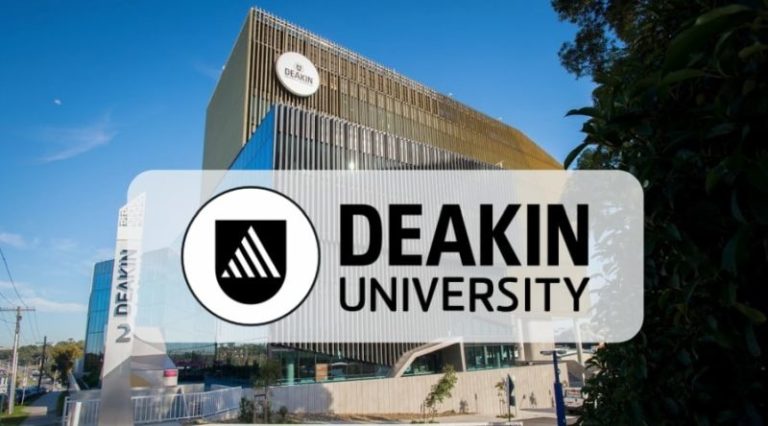 Deakin has announced up to $25 million in additional targeted support for international students experiencing hardship as a result of COVID-19.
Vice-Chancellor Professor Iain Martin said the support for impacted international students was available for the next six months and in addition to the financial assistance for domestic students.
"Many international students, through no fault of their own, are struggling with the costs of living and studying, yet are not eligible for the same Government COVID-19 assistance available to our domestic students," Professor Martin said.
"Some of those students face a very desperate situation where their part-time and casual work is gone or drying up, and they can't return home yet can't afford to stay. This is an untenable position.
"With no access to Government assistance, our additional hardship support will prevent students from falling through the cracks during the difficult months ahead. We stand shoulder-to-shoulder with our international students."
Professor Martin said the hardship support for international students was available through Deakin's existing support services and that the University would continue to take a case-managed, individual approach to assist.
"When students connect to our support services, we are talking one-on-one to identify how we can best help that student continue their studies at Deakin," he said.
"That direct conversation is the best way to determine specific and unexpected personal circumstances and tailor our support as necessary. So far, we have approved more than 1200 requests for immediate financial and hardship support, with hundreds more applications currently being assessed.
"My message to every Deakin student is that if COVID-19 has made it hard for you to continue your studies, then please step forward and let us know.
"We want our international students to continue at Deakin, and as of this week, more than 95 per cent remain enrolled. I hope this additional support will keep it that way. Of course, should an international student decide they simply cannot continue, we will support that decision and help with either a transition to online study or by holding their place for the future."
Further flexibility and supports for Deakin students include:
Additional time to change enrolment or withdraw from a course without incurring any penalty. The two-week Census grace period remains in-place until Wednesday 15 April 2020. Deakin has also extended the time for late withdrawals until 1 June 2020.
The extension period for assignment due dates has been extended to up to three weeks, with medical certificates no longer required. It is also easier for students to apply for special consideration.
The T1 exam period will continue as planned with online assessments.
For more information about Deakin's student supports, visit: https://www.deakin.edu.au/students/enrolment-fees-and-money/financial-assistance/covid-19-financial-assistance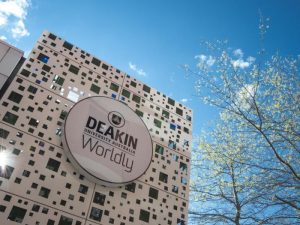 Deakin will be the first university in Australia to offer a fully accredited cyber security qualification, under Australia's first cyber security course accreditation scheme.
The Australian Computer Society (ACS) is the only body in Australia with the power to accredit IT courses, and has recently added cyber security to its accreditations.
While cyber security courses are currently offered at many universities and other educational institutions across Australia, until now none of these courses have been accredited by an external and independent body.
ACS accreditation means that universities and other institutions offering cyber security courses will have to meet a series of accreditation standards set by the ACS, developed in consultation with government and industry.
Deakin's School of Information Technology has been offering a Bachelor and a Master in Cyber Security over the past three years, however the new accreditation elevates the rigour and status of the courses significantly, with Deakin achieving stringent accreditation standards.
Professor Karen Hapgood, Deakin's Executive Dean of Science Engineering and Built Environment, said Deakin's new cyber security accreditation demonstrated the high quality and academic integrity of its cyber security courses.
"Deakin is proud to be able to offer students a fully accredited cyber security course that will be recognised industry-wide and overseas,"Professor Hapgood said.
"It certainly endorses the high quality curriculum and the high quality of academic staff teaching our courses, and validates Deakin's decision last year to update its cyber security courses in line with industry and world needs.
"As cyber security becomes more important to our national and global security than ever before, it is vital that students can take comfort that they are being taught at the highest possible level."
ACS President Yohan Ramasundara said ACS has long been recognised as the accrediting body for technology-related degrees and post-graduate qualifications related to initial professional practice.
"With the growing need for expertise in cyber security for our evolving and growing digital economy, introducing recognition for specialist cyber security qualifications and expertise was a must," Mr Ramasundara said.
Around 500 students study a Bachelor or Master of Cyber Security at Deakin each year, with an average annual intake of 150 students.
Powered by