The university was voted as the number one UK university by StudentCrowd and also finished first for Careers Service and Wifi & Internet
The StudentCrowd University Awards are the only independent awards based entirely on verified student reviews. For the awards, StudentCrowd analysed a total of 24,041 university reviews to select the top 20 across 11 different categories.
The winners are selected based on their average review score over the 24-month period from June 2021 to May 2023. The average review scores are across university, course and accommodation review categories.
In addition to being named the best overall UK university, Greenwich also finished first for Careers Service and Wifi & Internet as well as finishing on the top five for several more categories:
OneFile – The complete solution – advert
2nd Campus and Facilities
2nd Students' Union
4th Personal Tutor
5th Clubs and Societies
One student who rated their experience at Greenwich highly said:
"This university provides an exceptional academic experience with knowledgeable professors and a diverse student body. The campus facilities and resources are top-notch, creating a vibrant and supportive community for students."
The University of Greenwich was also successful in StudentCrowd's Best Universities in London award earlier this year, ranking #1 according to student reviews.
Source: FE News
Britain said on Tuesday it would remove the right of some international students to bring family members into the country, part of measures to bring down annual net migration which reached a record last year.
Prime Minister Rishi Sunak has pledged to bring down legal migration and said last week that he was considering a range of options to reduce the high levels of arrivals, part of his promises before an election expected next year.
The interior ministry said the new measures, which target post-graduate students except those on research programmes, will help cut migration "substantially" and stop people from using student visas as a backdoor route to find work in Britain.
"We have seen an unprecedented rise in the number of student dependents being brought into the country with visas," interior minister Suella Braverman said in a statement.
"This is the fair thing to do to allow us to better protect our public services, while supporting the economy by allowing the students who contribute the most to keep coming here."
Current rules allow postgraduate students studying courses lasting nine months or longer to bring partners and children to Britain, but the government said the number of dependants had jumped eightfold since 2019, to 136,000 people last year.
The measures, which will be effective from January, come before Thursday's release of annual net migration estimates for 2022. For the year ending June 2022, net migration reached an all-time high of 504,000.
Numbers should fall to pre-pandemic levels in the medium term, Braverman added, without offering a firm target.
High levels of legal migration, and the additional pressures on struggling public services, has long dominated Britain's political discourse and was one of the major drivers for the Brexit referendum in 2016.
Britain will also remove the ability for international students to switch out of the student route into work routes before their studies have been completed, the interior ministry said.
Student visas accounted for the largest proportion of migration to the UK with 486,000 issued last year, it added.
Source: Reuters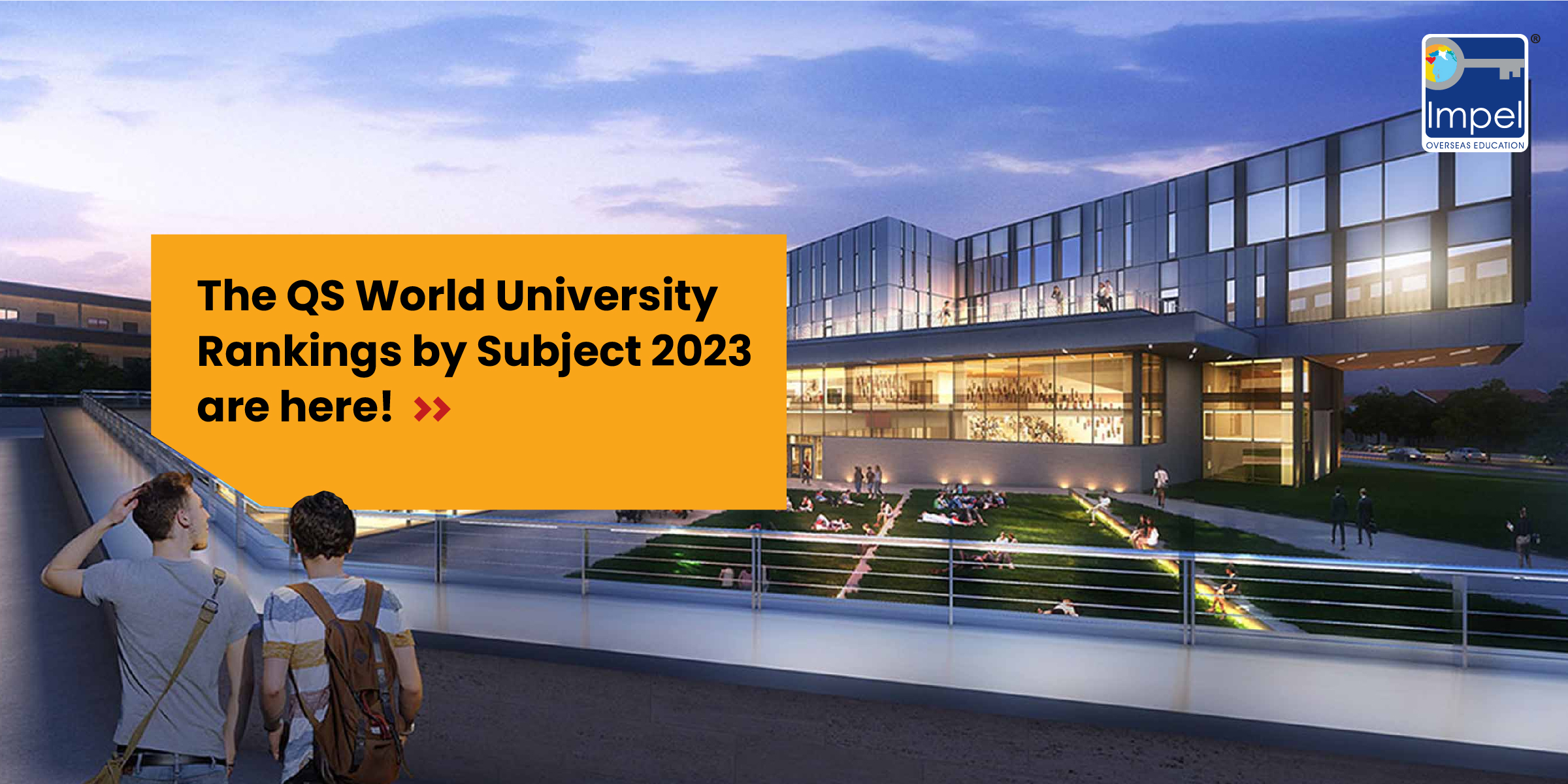 This year's QS World University Rankings: by Subject evaluates over 1,500 institutions across 54 different subjects, grouped into five faculty (broad subject) areas. Now in its 13th iteration, the ranking evaluates institutions' academic performance in certain fields, to give students and institution's insight into a programme's strengths, as well as what might need to be prioritised to achieve a better study experience.
Notable features of the QS World University Rankings: by Subject 2024 include:
Six of the 10 most improved programmes are hosted by institutions in the Arab Region: Oman, Saudi Arabia, United Arab Emirates, Iran, Qatar and Jordan.
Three new subjects have been evaluated: Data Science, Art History and Marketing.
US institutions lead in an impressive 32 subjects. Among the top-performing institutions, Harvard University ranks first across 14 subjects – two more than last year's results.
The University of Oxford dominated four of the top 15 subject tables including 'Anatomy and Physiology', 'Anthropology' and 'English language and Literature' – while the University of Cambridge dominated two: 'Archaeology' and 'Modern Languages'.  
The H-index (a metric that measures both the science productivity and impact of published work from an institution) ranks Australia fourth among the most impactful research locations worldwide.
Ben Sowter, QS Senior Vice President, said: "This subject ranking is the largest ever and provides an ever-deeper understanding of how rankings success is achieved. Sustained targeted investment and international collaboration are consistently pillars on which progress can be made. Meanwhile, improving relationships with industry correlates with better employment, research, and innovation outcomes."
Check out the top 10 institutions globally with the leading academic programmes below:
Arts and Humanities
1. Harvard University
2. University of Cambridge
3. University of Oxford
4. Stanford University
5. University of California, Berkeley (UCB)
6. Yale University
7= Columbia University
7= New York University (NYU)
9. University of California, Los Angeles (UCLA)
10. The University of Edinburgh
Engineering and Technology
1. Massachusetts Institute of Technology (MIT)
2. Stanford University
3. University of Cambridge
4. University of Oxford
5. University of California, Berkeley (UCB)
6. Imperial College London
7. ETH Zurich – Swiss Federal Institute of Technology
8. Harvard University
9. Tsinghua University
10. California Institute of Technology (Caltech)
Life Sciences and Medicine
1. Harvard University
2. University of Oxford
3. Johns Hopkins University
4= Massachusetts Institute of Technology (MIT)
4= Stanford University
5. University of Cambridge
6. Imperial College London
7. University of California, San Francisco (UCSF)
8. UCL
9. Karolinska Institute
10. University of California, Los Angeles (UCLA)
Natural Sciences
1.Harvard University
2. Massachusetts Institute of Technology (MIT)
3. University of Cambridge
4. Stanford University
5. University of Oxford
6. California Institute of Technology (Caltech)
7. University of California, Berkeley (UCB)
8. ETH Zurich – Swiss Federal Institute of Technology
9. Imperial College London
10. Princeton University
Social Sciences and Management
1. Harvard University
2. University of Oxford
3. Stanford University
4. Massachusetts Institute of Technology (MIT)
5. The London School of Economics and Political Science (LSE)
6. University of Cambridge
7. University of California, Berkeley (UCB)
8. Yale University
9. University of Chicago
10. Columbia University
Source: QS
India and Australia have signed a framework mechanism for mutual recognition of qualifications that will help ease the mobility of students and professionals between the two countries.
The agreement was signed following a bilateral meeting in New Delhi on Thursday between Union Education Minister Dharmendra Pradhan and Australian Education Minister Jason Clare. This agreement is part of the commitment by Prime Ministers of both countries at the Second India-Australia Virtual Summit held on March 21, 2022, wherein they had agreed to establish a joint taskforce for mutual recognition of qualifications.
A task force was accordingly set up consisting of senior officials of education and skill ministries and regulators on both sides. It has come up with a comprehensive mechanism that covers both education and skill qualifications of the two countries and will help facilitate two-way mobility of young people for education and employment purposes by mutually recognising various levels of education and skill qualifications.
Talking to ANI about these agreements, Pradhan said that both countries agreed to strengthen tie-up in education and skill development sector. Australia has made a scheme to invest USD 1.82 million. This amount will be spent in course and training. Also, it will further India's collaboration with Australia in agriculture sector.
"The Australian education minister said that the relationship is becoming stronger and deeper every day," Pradhan said.
When Minister Pradhan came to Australia, he spoke to me about this and said that what can we do to help and I told him that we were putting hundreds of people at work in the department of Home Affairs in Australia to process visas faster, and that is now happening," Jason Clare said.
"The good news is that the Visa-processing time now has dropped from 40 days to two days. And the number of Indian students waiting for a Visa has dropped by 75 per cent in the last six months. So that's good news.But there's still more work to do in particular for PhD students," Jason Clare said, adding, "And I told Minister Pradhan today that the next big task for me and other ministers in the Australian Government is working to speed up the visa process."
It is notable that Australian education minister is on a five-day visit to New Delhi from February 28 to March 4 to facilitate India-Australia relations in the field of education. This is Minister Clare's first overseas visit since becoming the education minister and he aims to build upon the success of Union Minister Dharmendra Pradhan's visit to Australia in August 2022.
He has come with a large delegation of vice-chancellors of key Australian universities, five peak groups and a regulator. India and Australia already share very strong ties in the education sector. Education is also a very important pillar of India-Australia Comprehensive Strategic Partnership. Minister Clare's visit is an important step in taking these relationships forward.
In today's bilateral meeting, the two sides also discussed issues like promoting student mobility and enhancing research and academic collaborations between Indian and Australian universities through the mechanism of joint/dual/twinning degrees that have been brought in recently under NEP2020.
A number of institutional-level MoUs were also exchanged between India and Australia's universities on Thursday that will promote research and academic collaborations between the two countries in several key sectors. The higher education sectors of both India and Australia are excited to partner with each other as evidenced by the large delegation from Australia. These institutions are driving the bilateral cooperation between India and Australia across a wide range of fields – from bio-innovation to law to industry solutions.
Minister Clare and his delegation also interacted with leading education business and industry representatives at an event organised by FICCI on Wednesday. The visiting Australian Vice-Chancellors participated in a round table to discuss — The Changing Face of Higher Education in India: Future Directions and Opportunities". They also participated in a round table at University Grant Commission (UGC) on Thursday to discuss initiatives for internationalisation of education under NEP2020.
Source: Economic Times
The United Kingdom last year issued most of their visas to Indian applicants, including a record number of student visas.
British High Commissioner to India Alex Ellis said that out of the 2,836,490 visas the UK issued last year, 25% were issued for Indians and New Delhi also recorded the highest number of student visas.
Ellis said that in 2021, student visas from India saw a 73% increase and work visas saw a a 130% hike.
"Last year UK issued 2,836,490 visas; 25% of those went to India, more than to any other country. Indian nationals received: highest student visas increased by 73% in 2021, most work visas increased by 130%, largest share of visit visas, 30% of the world," the British High Commissioner tweeted.
Despite reports of curbing immigration, the UK government has taken steps to invite more migrants to the country.
The India-UK Young Professionals Scheme is now open to graduates aged between 18 and 30 and keen to live, study, travel and work for up to two years in either country.
The reciprocal system, green-lit at the end of last year, is pegged as a chance for young people from both countries to "benefit from cultural experiences and inject expertise into both economies".
A further ballot is to be held later in the year.
"This is an excellent opportunity for India's brightest young people between the ages of 18-30 to experience the best of the UK," said the British High Commission in New Delhi as it released the detailed eligibility criteria for the new scheme.
Applicants must also have the relevant educational qualifications – bachelor's degree level or above – and possess Pound 2,530 (approximately Rs 2.6 lakhs) in savings. They must also not have not have any dependent minor children.
Source: Economic Times
On 22 November 2021, the Prime Minister announced the easing of border restrictions to enable the return of international students to Australia. Due to the emergence of the Omicron variant of concern, on 29 November 2021 the Australian Government announced the necessary and temporary decision to pause the reopening of Australia from 1 December 2021 until 15 December 2021.
This will allow education providers to plan for the return of international students, and for students to arrive in Australia and complete pathway courses prior to the commencement of the 2022 academic year.
International students who are taking part in a State or Territory International Student Arrivals Plan, and have been granted an exemption, will still be able to travel to Australia.
International students will be subject to Australian Government border restrictions and any State and Territory quarantine requirements in response to the new Omicron variant. Quarantine arrangements for States and Territories are frequently changing. International Students are advised to visit www.Australia.gov.au/states to ensure they have the most recent information.
International students are an important part of the Australian community, and we look forward to welcoming them back to our classrooms, campuses and communities.
The Department of Education, Skills and Employment has developed a factsheet on the reopening of international travel to students.
From 15 December 2021 fully vaccinated international students with a valid visa no longer need an exemption to travel to Australia.
More information on Australia's vaccination requirements for eligible visa holders and travel exemptions can be found on the Department of Home Affairs website.
Source: https://www.dese.gov.au/reopening-international-travel-students
A lot of students today are going abroad for higher studies as the global scene for education has opened up its avenues, accommodating students from different academic backgrounds. Most of the educational institutions abroad have preset academic requirements, There are standardised tests that meet these requirements. Your performance/score in these tests play a significant role in increasing the chances of admission in specific colleges or universities. It can also increase your chances to get financial aid or scholarships.
Common examinations for study abroad
SAT, TOEFL, LSAT, MCAT, GRE, GMAT, IELTS are some of the most common and important exams required for study abroad in different universities. At times, there might be a requirement of more than one exam to be cleared. Read on to learn more about these exams.
1.  TOEFL (Test of English as a Foreign Language)
TOEFL can evaluate the ability of a student or an individual to understand and use English in a setting which is academic in nature. This is a requirement for non-English speaking natives at most of the English universities and colleges. This is also a requirement for scholarships. The scores of TOEFL is  valid for two years.  You have to appear for the test again as there might be  changes in your capabilities in the language to a great extent. You need to be aware that colleges and universities consider only the latest scores of TOEFL. take this test once you have made up your mind to study abroad as English is the most preferred language for admission all over the world.
2. GMAT (Graduate Management Admission Test)
Thes Graduate Management Admission Test, also known as GMAT is one of the selection criteria, for admission to graduate business administration programs such as Masters of Accountancy, MBA or such other courses, mostly in the United States. There are other English speaking countries too which consider GMAT a requirement. This test is a computer-adaptive standardized test in English language and Mathematics. It  measures the student's aptitude to gain success in graduate business studies.
3. GRE (Graduate Record Exam)
GRE evaluates whether you are ready for graduate level work. This test measures quantitative reasoning, verbal reasoning, analytical writing skills and critical thinking, which might not be related to any specific study fields. The GRE score is considered in admissions decisions for MBA, specialized master's in business and doctoral programs in many universities and colleges.
4. SAT (Scholastic Aptitude Test)
SAT  is a requirement if you choose US as your study abroad destination. This test is usually taken by high school seniors and juniors with no criteria for minimum marks, but there are specific colleges which require a good score in SAT along with the academic scores. This test evaluates critical thinking skills, as well as the ability to analyze and solve problems in mathematics, critical reading, and writing. The SAT is one way to demonstrate a student's competitiveness and their likelihood to succeed in a course.
5. ACT (America College Test)
The ACT test is a standardised test for achievement in high school. This test ensures that all students are judged by a common measure, and this also allows the admission officers to predict the scores which are academic in nature in the first year of college. The ACT or America College test, tests your knowledge in four areas, that is, Reading, English, Mathematics and Science Reasoning. This is not an aptitude test and is related directly to the material studied in school.
These tests are only one among several criteria that a student has to meet to successfully gain admission in colleges and universities abroad. A thorough research on specific universities and countries will ensure a hassle free process of application in line with the requirements of each university.
Source:http://www.thechopras.com/blog/essential-tests-exams-for-your-studying-abroad.html
Carnegie Mellon University Australia""s (CMUA) Master of Science in Information Technology (MSIT) student Abhiman Raguramansays hard work and good advice by friends and family helped him secure a highly competitive position at corporate giant, OneSteel. "I always wanted to go to Carnegie Mellon because its computer science program is number one. The briefing Tim Zak gave really convinced me. For me, the name of Carnegie Mellon really resonated. Even so, I was well advised by my friends and peers. They helped me make the decision to come to the Australian campus," he says.
CMUA""s Master of Science in Information Technology (MSIT) is a unique graduate degree program offering a mix of technology, management and strategy courses to provide students with an understanding of information technology from both operational and strategic perspectives.
Carnegie Mellon University is ranked as one of the top 50 universities internationally and many of our degree programs are ranked top in their fields. The Heinz College is ranked first in the area of information technology. It is located in Victoria Square, in the city's central business district.
Home to three other large universities, numerous cultural venues and affordable restaurants, Adelaide has a warm and sunny climate. The beach is 20 minutes away by public transportation and South Australia's wine country is an hour away.
Internships are available and the MSIT program is just a one year program. This will save a lot of time and money. Moreover, the cost of MS programs is cheaper by 25% in Australia, than in USA!
Numerous scholarships are available and approximately 85% of our students receive support. U.S. citizens who are eligible for federal loans may use their funding to attend the Heinz College in Australia.
Manisha Biswas came to CMUA in 2008 because of its first class reputation, world class faculty and facilities.
"CMUA's academic reputation was one factor. The other factor is that Australia is a tolerant multicultural society. I wanted to study with Australian and international students. I will be working with people from all over the world, so I want to understand the way they think, they work and their cultural background," Manisha says.
Manisha was fascinated by pictures of Australian flora and fauna on the Discovery Channel. 20 years later she is studying for her Master of in Science in Information Technology (MSIT) at Carnegie Mellon Universityin Adelaide.
Manisha was surprised to hear the negative stories from Melbourne about allegations of poor treatment of Indian students.
"I feel at home here and a part of Australian society. There have been times when I had to leave CMUA late at night but I never had any problems. I feel safe."
"Australia is a big country with very friendly and helpful people. You will learn lots. After one year your perspective about life and people will change. CMUA standards are very high but that is good.
Carnegie Mellon University is ranked as one of the top 50 universities internationally and many of our degree programs are ranked top in their fields. The Heinz College is ranked among the top ten public policy schools and ranked first in the area of information technology. With alumni world-wide, the university's network spans organizations on every continent. Graduates of our programs have access to these professionals and current students have opportunities for mentoring relationships and internships.
Murali Rajendran is highly impressed with the lost of education in Australia and very high quality standards.
"I have lived and worked with different cultures, having spent 15 years of my childhood in Kuwait, living in an Indian family tradition. I also visited the United States during my undergraduate years. But when the time to choose my destination for my Masters degree came, I did not hesitate on studying in Australia. The chance of living in Australia and studying at a world class institution like Carnegie Mellon University Australia was one of the motivating factors during my university selection process. The other factor was plain curiosity about the land down under!
I was informed by friends and relatives that Australia was a fine place to study and work. That turned out to be an understatement. The Australian way of life – as I soon learnt – was more than what meets the eye. I am experiencing one of the most culturally enriching periods of my life.
People here are smart, cheerful and hard working. The society as a whole is a blend of various diverse ethnicities, and everyone has the freedom to preserve and promote their culture."
World-wide, CMU is ranked 1st for Info & Technology Management and in the top 10 positions  for Public Affairs, Public Policy Analysis, Health Policy and Environmental Policy, according to US News and World Report 2008 rankings.
In addition to the regular admission requirements, Heinz College (CMU) requires three (instead of two) recommendation letters and a decent score in either GRE or GMAT for admission in MSIT program.
The application deadlines are September 15th for January intake and March 15th for July intake.
For more information contact CMU on: [email protected]
Or, visit the website at http://www.heinz.cmu.edu.au/
For more information on Carnegie Mellon University (Heinz College) Australia, admissions and further assistance, please contact Impel by Email or call us on phone nos. 27763723/24 (Hyderabad)
ICRI Global Research is a UK-based organization specializing in research, consultancy and training for individuals, pharmaceutical companies, CROs and academic institutions looking to conduct research in emerging research markets particularly south and south-east Asia.  ICRI campuses are located in UK and Singapore.
Worldwide, ICRI Global Research has access to over 3000 clinical research professionals and fifteen centers of excellence. ICRI Global Research has a clear mission – as a knowledge-based organization it seeks to provide stakeholders high quality cost effective results delivered on-time by the most experienced teams available.
As emerging research markets grow so does the operation of ICRI Global Research especially the pioneering training programmes to new and inexperienced professionals. Bangladesh, Pakistan, Sri Lankaand the Gulf states are all currently under development. Central to these developments is the belief in ICRI Global Research that learning through practice is the key and that understanding international operations is best learnt through travel – hence all ICRI Global Research programmes, irrespective of host country, include the option to spend up to one month in the ICRI Global Research simulator unit in the UK – this gives practical training whilst being exposed to European culture.
ICRI offers the following programs:
Postgraduate Certificate in EUROPEAN CLINICAL TRIALS MANAGEMENT & REGULATORY AFFAIRS
Postgraduate Certificate in GLOBAL CLINICAL TRIALS MANAGEMENT
Postgraduate Diploma in GLOBAL CLINICAL TRIALS MANAGEMENT
Masters in CLINICAL RESEARCH*
Masters in HEALTH ADMINISTRATION
Masters in Clinical Research program is available in the following combinations:
2 years in Singapore or 2 years in UK
1st year in Singapore & 2nd year in UK
1st year in Singapore & 2nd year in USA
1st year in UK & 2nd year in USA
Entry Requirements: Graduates with minimum 55% or above from (MBBS,/BDS/B.Pharm/Life Science and professionals from relevant disciplines)
English language requirements: TOEFL- 85 iBT
For detailed information on and admission in these programs, please contact any of Impel's offices at the following location: https://www.impeloverseas.com/corporate-office.aspx
Or, please Email us. We will be pleased to get back to you.
Powered by