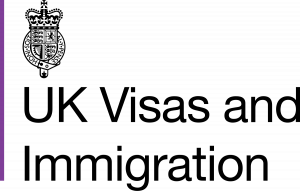 On 11 September 2019 the UK Government announced the creation of a new graduate immigration route. This document provides a summary of the key points of this announcement for our partners, stakeholders and customers within India.
Statistics
In the year ending June 2019, almost 22,000 Indian students successfully obtained a Tier 4 study visa – 42% higher than the 15,000 who did so in the previous year.
This also meant that the number of Indian students in the UK has almost doubled in the last two years – from over 11,700 in the year to June 2017 to almost 22,000 in the year ending June 2019.
96% of Indian who applied for a Tier 4 study visa in the last year were successful.
Overall, over 610,000 Indian nationals were granted a UK visa last year – over 1 in 5 of all visas that the UK granted.
Key Points
The graduate route will provide an opportunity for international students who have been awarded their degree to stay and work in the UK at any skill level for two years. Graduates will also be able to switch into skilled work once they have found a suitable job.
The graduate immigration route will be open to international students who have completed a degree at undergraduate level or above at an institution with a track record of compliance with the Home Office's immigration rules. Successful applicants on this route will be able to stay and work, or look for work, in the UK for a maximum period of two years.
It is expected that students entering the UK in the 2020-21 academic year intake will be eligible for this route. This route was announced in September 2019 to ensure that universities, stakeholders and customers preparing for the next academic year were aware of this change and could feature this as part of their plans.
The visa will be two years long and would be a separate visa, requiring a new application (including payment of a visa fee) and payment of the Immigration Health Surcharge. The exact visa fee will be set out in due course.
The route is non-extendable and does not count towards settlement. However, graduates who find an appropriate job and meet the requirements will be able to switch into skilled work, which is a route to settlement.
Those who graduate and whose leave expires before the route is introduced will not be eligible for it, however, most of these students will have had no expectation of benefitting from such a route when they applied to study in the UK
Source: UK Visas & Immigration Office