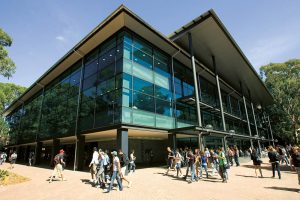 Employers are more satisfied with University of Wollongong (UOW) graduates than with graduates of all other NSW public universities, a newly-released national survey has revealed.
The Australian Government's Quality Indicators for Learning and Teaching (QILT) Employer Satisfaction Survey found employers' overall satisfaction level with UOW graduates was at 89.6%, ranking above all other NSW public universities and second among public universities nationally.
UOW was the only NSW public university in the top five Australian universities for graduate employer satisfaction.
The annual QILT survey asks supervisors to rate their satisfaction with the performance of graduate employees in their workplace across five key skills areas: Foundation skills, Adaptive skills, Collaborative skills, Technical and Employability skills.
The survey results, which indicate graduates' readiness for the workplace, is a crucial capstone measure in QILT's analysis of the university student lifecycle from commencement to employment.
UOW Vice-Chancellor, Professor Paul Wellings CBE, said the result reflected the University's personalised approach to its students and the initiatives in place to help students develop their skills and workplace readiness while they are undertaking studies.
These initiatives include its signature UOWx program, which provides formal recognition for co-curricular activities undertaken by students while completing their degrees.
UOW also offers opportunities for students to develop professional skills via work integrated learning programs, activities to encourage student entrepreneurship, strong industry connections and a broad range of international study abroad destinations.
The University also encourages students to take on extra-curricular activities and partake in industry projects or become involved in collaborative research opportunities with UOW's research partners across industry, institutes or other Australian and overseas universities.
"As well as a positive student experience marked by a high standard of teaching and learning, we aim to provide our students with the widest possible range of opportunities to gain experiences that prepare them to join the workforce.
"It is very pleasing to see that the work done by our staff over many years is yielding results in the job-ready UOW graduates employers are seeing in their workplaces," Professor Wellings said.
The Employment Satisfaction Survey is part of a suite of surveys undertaken by the Social Research Centre on behalf of the Federal Department of Education. The other surveys contributing to the Quality Indicators for Learning and Teaching are the Student Experience Survey, Graduate Outcomes Survey and Graduate Outcomes Survey – Longitudinal.
SOURCE: University of Wollongong Australia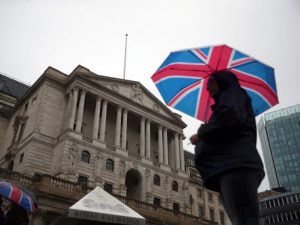 According to an analysis of new data from the UK's Higher Education Statistics Agency (HESA) released on Wednesday, Indian student numbers in London grew by 34.7 percent in 2018-19, marking the largest numbers since 2011-12.
A record hike in the number of Indian students choosing London universities has resulted in India regaining the third spot in the UK capital's overseas students tally, after China and the US.
According to an analysis of new data from the UK's Higher Education Statistics Agency (HESA) released on Wednesday, Indian student numbers in London grew by 34.7 percent in 2018-19, marking the largest numbers since 2011-12.
India's rise up one rank comes at the expense of Italy, which slips one place down to fourth, followed by France in fifth place – marking a promising rise of students from outside the European Union (EU) ahead of Brexit Day on Friday.
"It marks an impressive period of growth for India, which returned to being London's third-largest international student market after falling to the fourth position three years earlier," said London and Partners, the Mayor of London's official promotional agency. "Applications may have been encouraged by the recent reintroduction of the two-year post-study visa for international students by the UK government, allowing overseas graduates a longer period of time to look for employment after their studies," it noted. The data reveals the total number of international students at London's universities in 2018-19 was 125,035, up 5.8 percent from 2017-18 and the rise on last year's growth rate of 5.3 percent.
China remains London's largest international student market, with 25,650 students enrolled at universities in the UK capital. The US saw growth of 5.8 percent to maintain its rank of second place with 7,460 students, followed by India at 7,158 students.
The top five is completed with Italy at 5,625 students, down 1.2 percent over the previous year, and France at 4,650, up 3.9 percent. "I'm delighted to see so many young people from across the world choosing London to pursue their higher education. In doing so, they're becoming part of a global community that has produced some of the world's most exciting and innovative companies," said Rajesh Agrawal, the Indian-origin Deputy Mayor of London.
SOURCE: Economic Times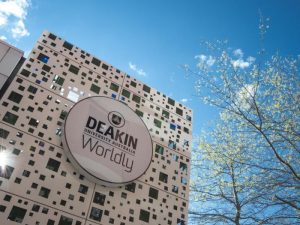 Deakin will be the first university in Australia to offer a fully accredited cyber security qualification, under Australia's first cyber security course accreditation scheme.
The Australian Computer Society (ACS) is the only body in Australia with the power to accredit IT courses, and has recently added cyber security to its accreditations.
While cyber security courses are currently offered at many universities and other educational institutions across Australia, until now none of these courses have been accredited by an external and independent body.
ACS accreditation means that universities and other institutions offering cyber security courses will have to meet a series of accreditation standards set by the ACS, developed in consultation with government and industry.
Deakin's School of Information Technology has been offering a Bachelor and a Master in Cyber Security over the past three years, however the new accreditation elevates the rigour and status of the courses significantly, with Deakin achieving stringent accreditation standards.
Professor Karen Hapgood, Deakin's Executive Dean of Science Engineering and Built Environment, said Deakin's new cyber security accreditation demonstrated the high quality and academic integrity of its cyber security courses.
"Deakin is proud to be able to offer students a fully accredited cyber security course that will be recognised industry-wide and overseas,"Professor Hapgood said.
"It certainly endorses the high quality curriculum and the high quality of academic staff teaching our courses, and validates Deakin's decision last year to update its cyber security courses in line with industry and world needs.
"As cyber security becomes more important to our national and global security than ever before, it is vital that students can take comfort that they are being taught at the highest possible level."
ACS President Yohan Ramasundara said ACS has long been recognised as the accrediting body for technology-related degrees and post-graduate qualifications related to initial professional practice.
"With the growing need for expertise in cyber security for our evolving and growing digital economy, introducing recognition for specialist cyber security qualifications and expertise was a must," Mr Ramasundara said.
Around 500 students study a Bachelor or Master of Cyber Security at Deakin each year, with an average annual intake of 150 students.