Visa processing bottlenecks worldwide have been leading to the UK benefitting from positive perception among education agents, research conducted in May has indicated.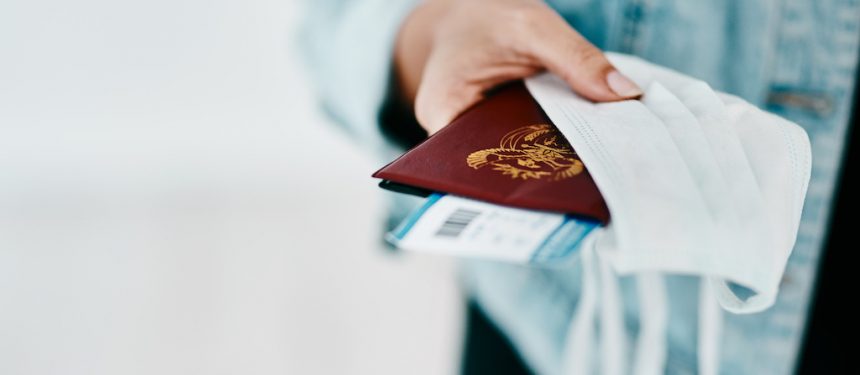 For Canada and US, around 20% of respondents rated acceptance rates as "very good" and some 15% viewed them as "poor or very poor"
The UK appears to "be a league apart" compared with its other competitor study destinations, global education provider Navitas has said.
Among the 700 agents the company surveyed in May, 53% gave the UK the highest rating for ease of the visa application process, while Australia was a "distance second" at 32%.
Canada is ranked worst performing in all parameters the research surveyed apart from cost of applications. The questionnaire asked for perceptions around ease, acceptance rates, processing times and price.
The UK "stands to benefit from positive perceptions of its visa processing performance", the report noted.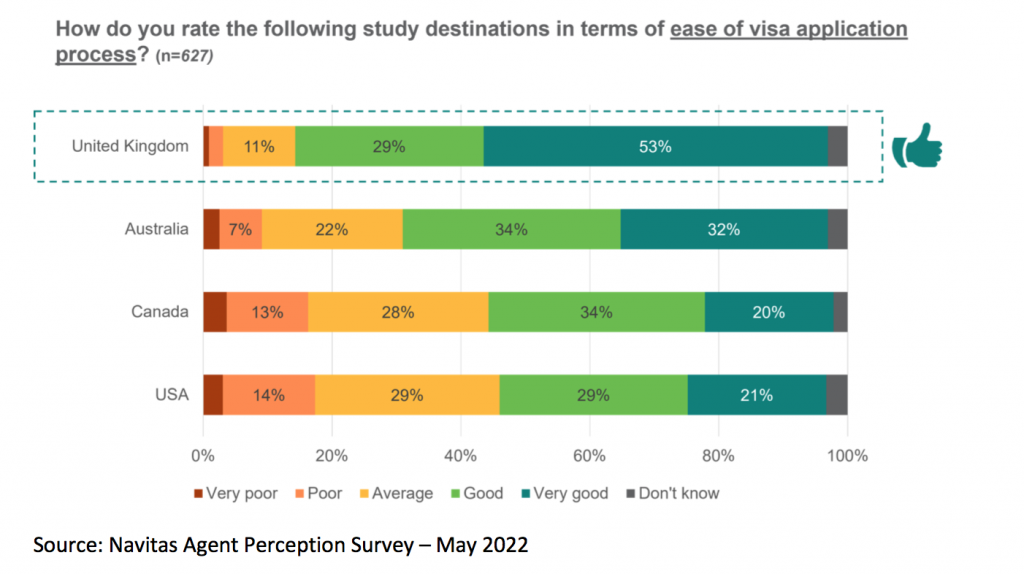 Agents also perceive the UK as having 'very good' visa acceptance rates, with 60% of respondents indicating so. The US and Canada fared far lower, with less than 20% saying acceptance rates were 'very good'. A further 15% said they viewed US and Canadian acceptance rates as poor or very poor.
However, everything is not rosy for the UK with recent news reports suggesting the UK's strong performance may have been "short-lived". Since May, the UK has removed priority processing from some markets and there appears to be greater scrutiny of applications from 'high-risk' markets in the sub-continent and Nigeria, the paper suggested.
The paper also noted that agents in 'high risk' markets "generally express more negative perceptions of the visa process", identifying those in South Asia and Sub-Saharan Africa as having stronger negative sentiments, specifically for Canada and the US.
"This poses a particular challenge for institutions looking to diversify the composition of their international student cohort by growing across the African continent," Navitas said. Diversification has been a key theme in national agendas, including the UK, Australia, Canada and New Zealand.
The organisation also said that "processing time appears to be a more important factor than the cost of the application".
Canada ranked low among destination countries as visa processing times.


"Approximately 30% of agents from across the Americas, Greater China, South Asia, South East Asia and Sub-Saharan Africa rated Canada as Poor/Very Poor regarding Canada's processing times," the research found.
"Agents in China were perhaps the most negative with 36% of agents rating Canada as poor/very poor on processing times."
"In 2021, Canada led the world in visa processing"
"In 2021, Canada led the world in visa processing with the introduction of the innovative, student-centric policy of a guaranteed turnaround time; students that applied for a study permit in May were promised a decision on their application by August, thereby giving students clarity for their ability to commence in the fall," it concluded.
"In the coming months as international travel resumes, all destination countries will face increased difficulties when it comes to immigration processing, not just for international students but for other categories of applicants alike. Those destinations that can find ways to prioritise student visas at those critical pre-commencement windows will be able to maximise the momentum of the recovery."